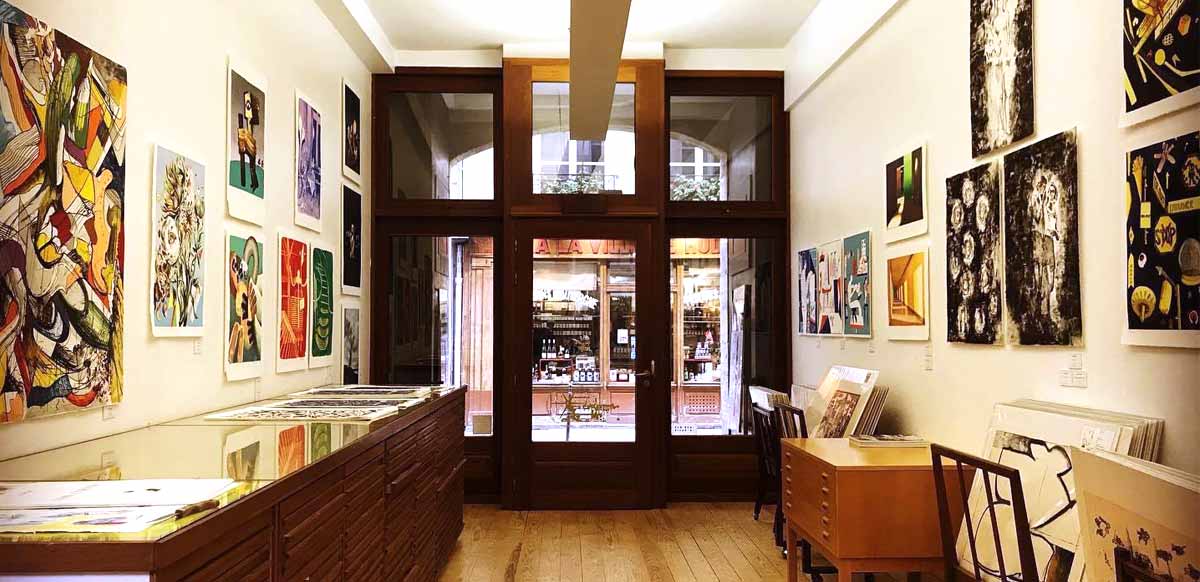 Gallery in the heart of Paris
In the Marais district you will find Paris' oldest lithographic workshop. Atelier Clot has been printing lithographs with the greatest artists of the time since 1896.
Since 1968, the printing house has had an address in Rue Vieille du Temple, and artists such as Asger Jorn, Pierre Alechinsky, Bram van Velde, Lindstøm, Wyckaert, Pol Bury, Topor, Arman and many more talented artists have had their walk in the workshop.
In the small attached gallery you can see prints made in the workshop over the last 125 years.
Opening hours
Tuesday 14-19
Wednesday 14-19
Thursday 14-19
Friday 14-19
Saturday 14-19