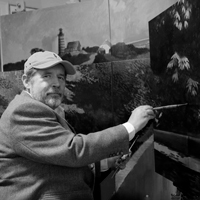 Simon Bang
Simon Bang is a Danish artist with a diverse career in drawing, visual arts, film directing and storyboarding. He has gained recognition for his storyboards for both Danish and international films, as well as album covers and book illustrations.
Simon Bang began his education by taking drawing lessons with Willy Daugaard, Alfred Jensen and Palle Nielsen in the period 1975-1978. He also visited the Royal Danish Academy of Fine Arts in Copenhagen, where he spent a week with Jørgen Murer. He also studied graphic design at the School of Applied Arts in Copenhagen from 1978 to 1981.
Over the years, Simon Bang has held various positions related to the art world. He has taught at the Danish Design School, among others. He has received recognition and support for his artistic work. He was awarded a scholarship from the Danish Arts and Humanities Research Council in 1980 and received the Brygger Jacobsen Memorial Scholarship in 1990.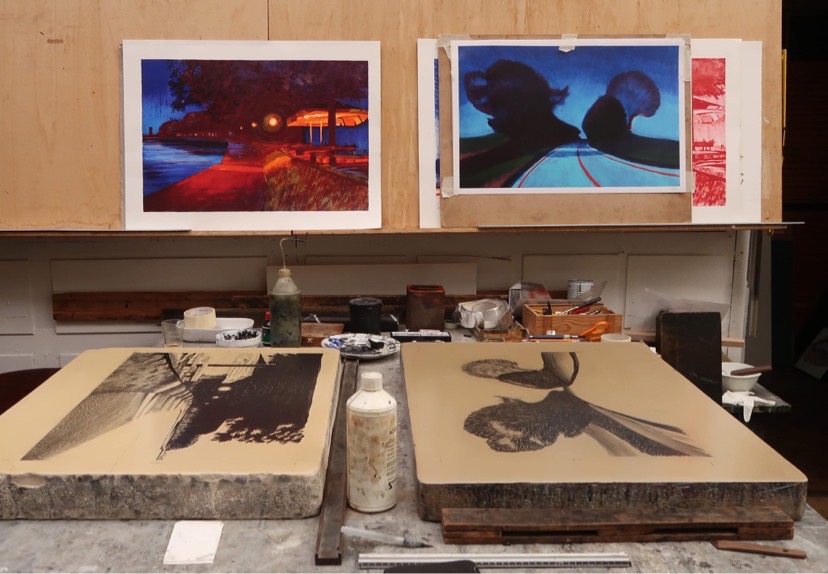 PRESALE
Simon Bang has been in Paris performing 2 amazing new works. They will be ready for delivery during August, but can be pre-ordered now. If you are interested in receiving an email about our PRESALE, sign up using the form below.
Original lithographs for sale by Simon Bang
A lithograph – also called lithography – is a technique that is almost 250 years old. In short, it is a limestone that serves as the artist's canvas. Simon Bang draws the design directly on the stone with a bold marker – one color at a time. Then the edition is printed with the desired color. The stone is then sanded, and is now ready for the artist to draw the next color. It's a slow process and there are 4-6 layers of color in Simon Bang's lithographs.
Printed in limited edition // Numbered and signed by the artist // FREE SHIPPING
Framing of lithographs – contact us on tel. +45 93 20 68 50 or kundeservice@atelierclot.dk