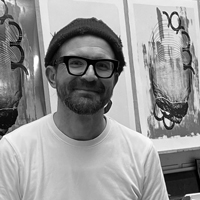 Marco Reichert
Born in 1979, lives and works in Berlin. He is a recognized artist who has made a name for himself in the contemporary art scene with his unique style and creative approach.
Reichert began his academic studies at Humboldt University in Berlin in 2001, where he focused on computer science and information technology. After completing his studies at Humboldt University, he enrolled at the Kunsthochschule Berlin Weißensee, where he studied visual arts and painting. In 2009 he received his diploma as a visual artist and painter from the Kunsthochschule Berlin Weißensee under the supervision of Professor Antje Majewski and Professor Werner Liebmann.
Marco Reichert has participated in numerous exhibitions and gained international recognition for his artistic work.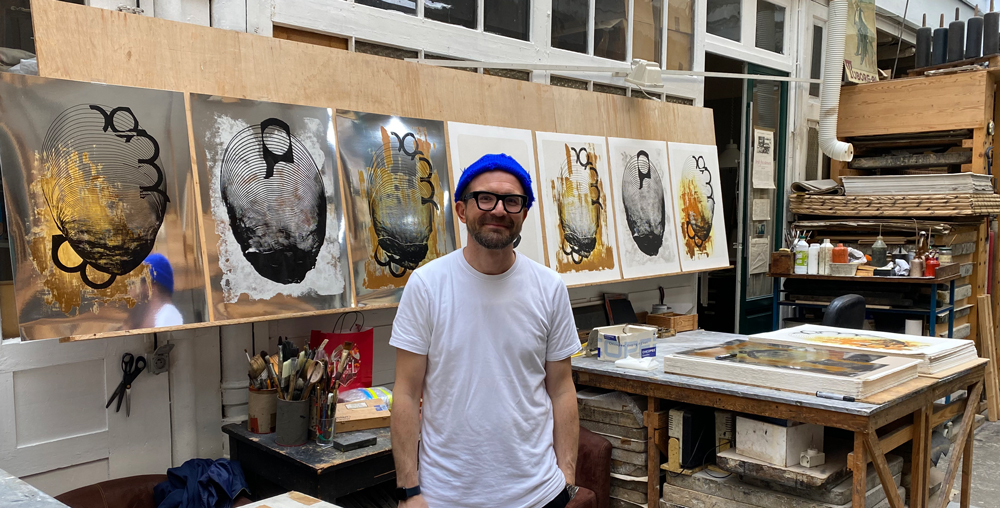 Original lithographs for sale by Marco Reichert
A lithograph – also called lithography – is a technique that is almost 250 years old. In short, it is a limestone that serves as the artist's canvas. Marco Reichert draws the design directly on the stone with a greasy marker – one color at a time. Then the edition is printed with the desired color. The stone is then sanded, and is now ready for the artist to draw the next color. It's a slow process and it's not uncommon for there to be up to 5 layers of color in Marco Reichert's lithographs. What makes Marco Reichert's work unique is his use of a "drawing machine" that he developed himself.
Printed in limited edition // Numbered and signed by the artist // FREE SHIPPING
Framing of lithographs – contact us on tel. +45 93 20 68 50 or kundeservice@atelierclot.dk